The Urban Development Corporation (UDC) hereby invites bids for the sale of six (6) residential serviced lots in Upper Fort Hellshire, St. Catherine as part of
its divestment initiative.
The lots are available for purchase individually or "en bloc".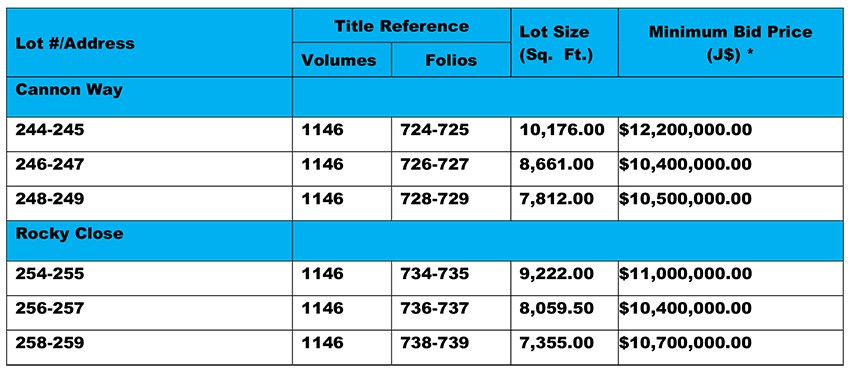 *The UDC reserves the right to reject any offer
ACCEPTANCE OF BIDS CLOSES MONDAY, JANUARY 31, 2022 AT 2:00 PM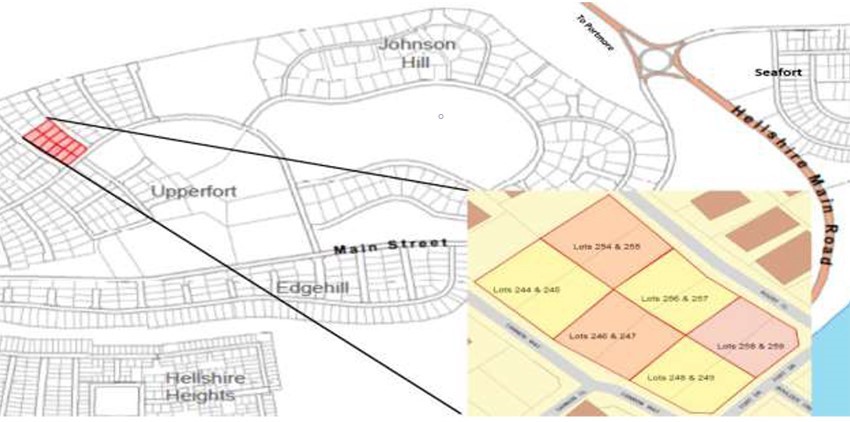 How to Apply:
Visit https://udcja.com/tenders-rfps-and-leases/ for full details and to view the Information Memorandum Document and to download the application form. Application packages are also available at a cost of J$2,000 from the UDC Head Office, 12 Ocean Boulevard, Kingston.
For further information or queries, contact the Strategic Sourcing & Procurement Department tenders@udcja.com or call (876) 656-8445 or (876) 279-3853.
The Urban Development Corporation (UDC) reserves the right, without prior notice and in its absolute discretion, to change or terminate the tender process at any time before the signing of the contract.
Enter details below to download memorandum
Files will also be emailed after completion of the form.