The Urban Development Corporation (UDC) invites applications for the operation of mobile vending units at the World-Famous Dunn's River Falls and Park, Ocho Rios, St. Ann.  The Corporation offers a mobile vendor permit that allows mobile vendors to set up in designated spots throughout the Park including the Bayan Tree, Beach, Bus/Car Parking Lot, Falls Guide Dispatch, and Park Entry Courtyard (see diagram below of the Park).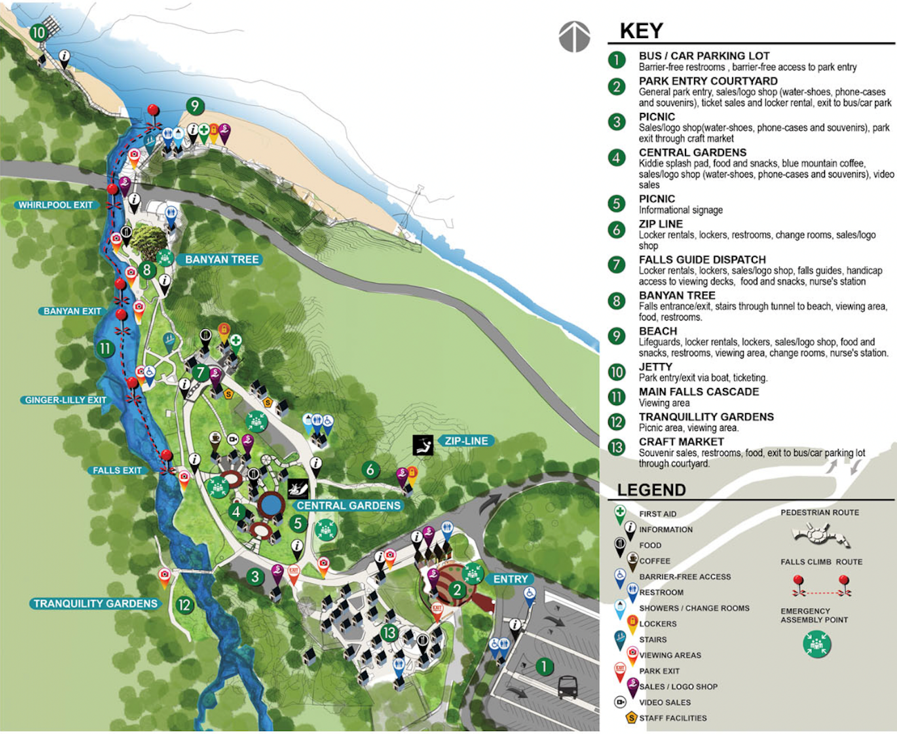 Enter details below to download form
Files will also be emailed after completion of the form.