Project Summary
Harmony Beach Park is the Urban Development Corporation's flagship project in Montego Bay.
The Park is located along Howard Cooke and Jimmy Cliff Boulevards and approximately seven minutes from the Sangster International Airport and is a free, public-access facility which spans 16 acres.  It is, undoubtedly, the recreational focal point for the city of Montego Bay.
As with all UDC development projects, careful consideration has been made to manage the environmental sustainability of the Park. Its design incorporates the use of sustainable technologies to provide resiliency. In fact, the jogging trail at the facility is of a rubberized surface made of recycled materials for construction. Further, solar panels have been installed to supply the power needed at the administrative building. The Park is also home to several species of plants that are endemic to Jamaica. These have been planted throughout the grounds, adding to the overall aesthetic of the facility.
Harmony Beach Park was given its name via a public competition which was held in 2020. The competition was guided by a Steering Committee which comprised stakeholders in the Montego Bay community from the public and private sectors.
While spearheaded by the UDC, Harmony Beach Park's development was a collaborative effort, with the Tourism Enhancement Fund (TEF) as the primary funder, and additional support from the Inter-American Development Bank (IDB) and the St. James Municipal Corporation.
Harmony Beach Park is open daily as follows:
Park – 6 a.m. to 10 p.m.
Beach (open Wednesday to Sunday) – 9 a.m. to 5 p.m.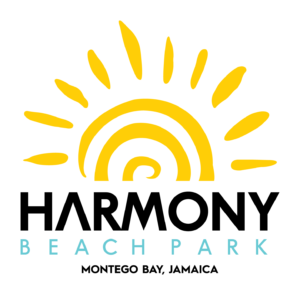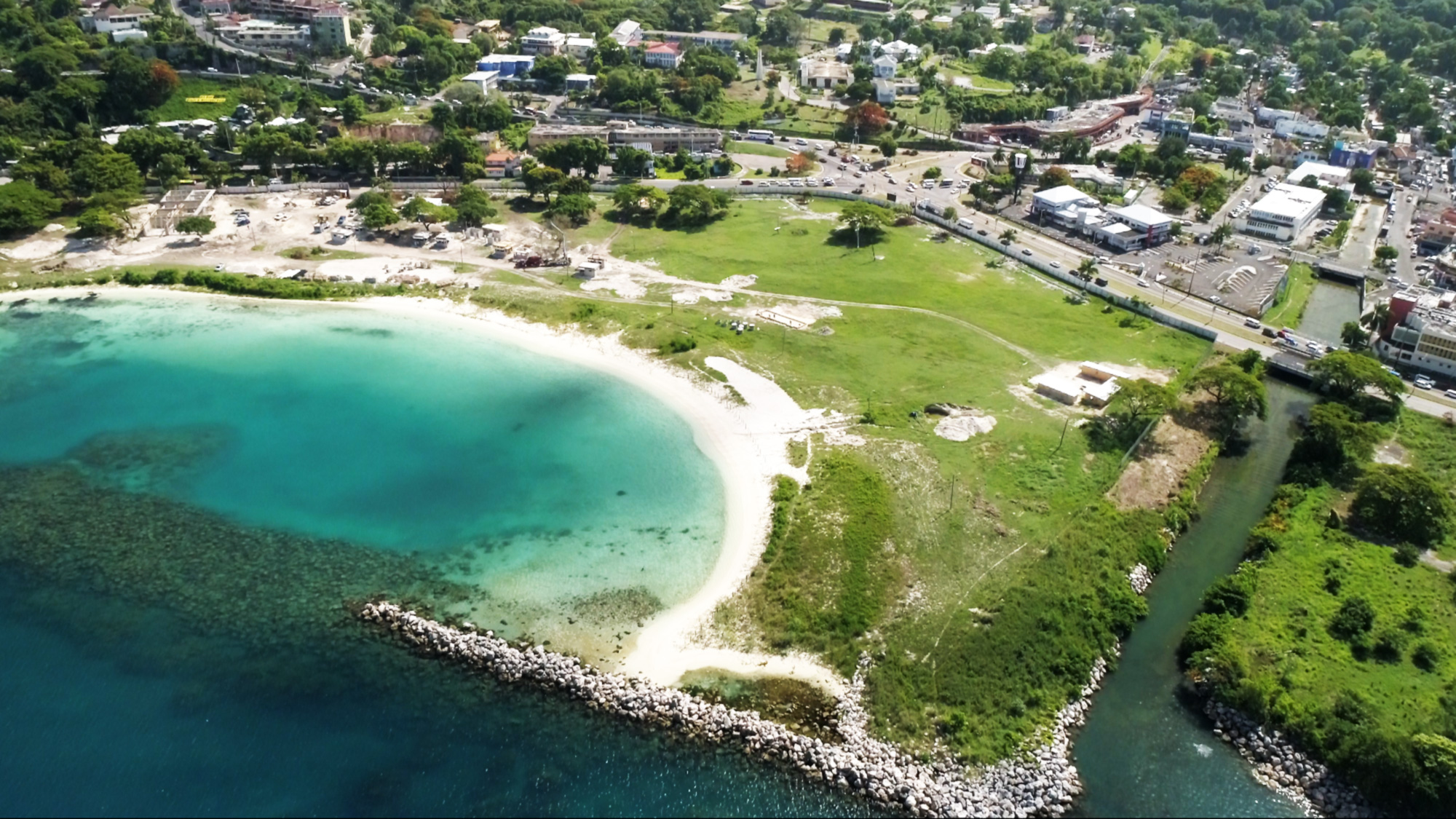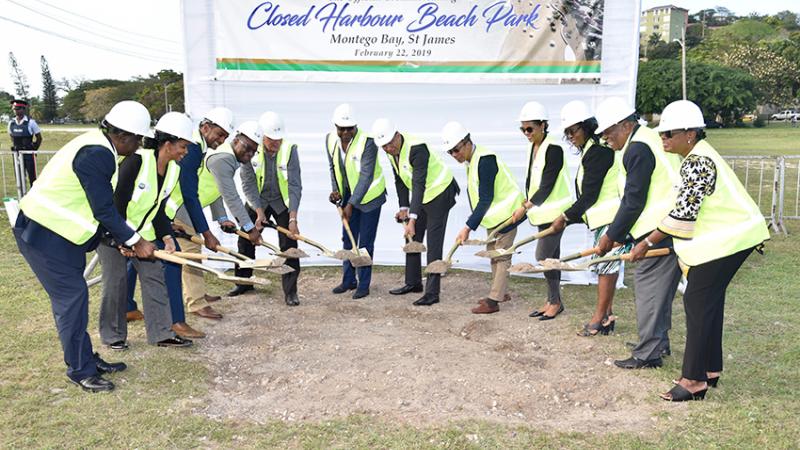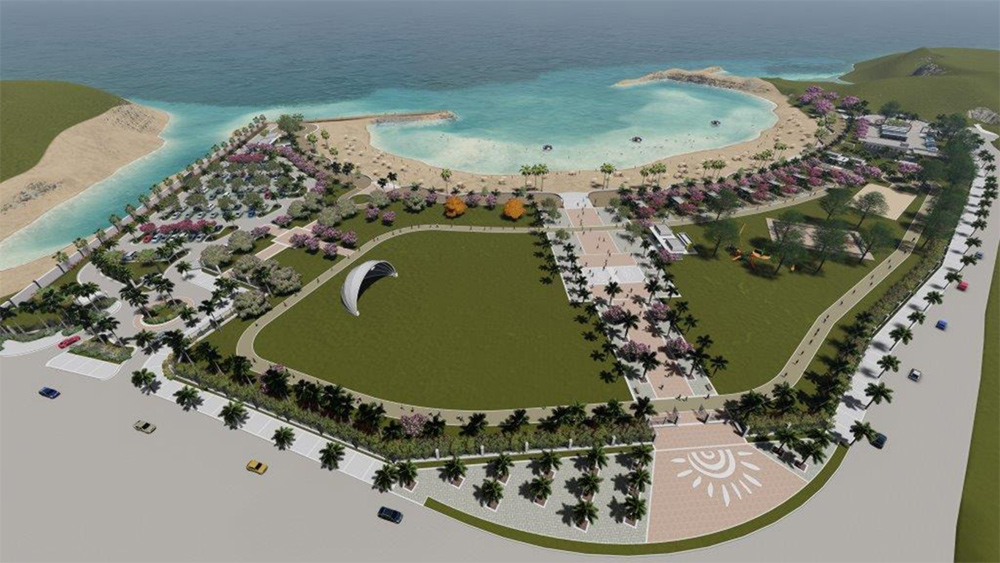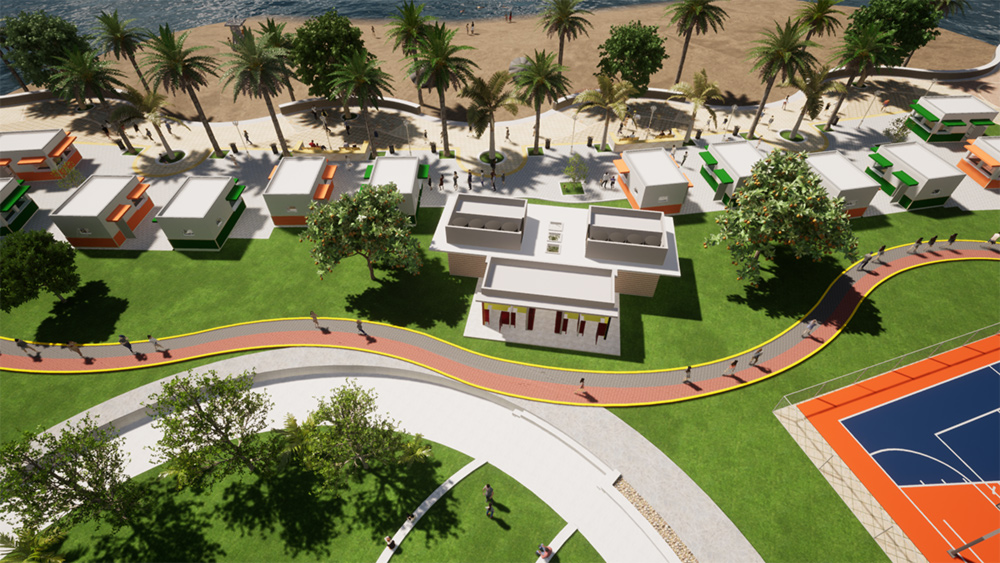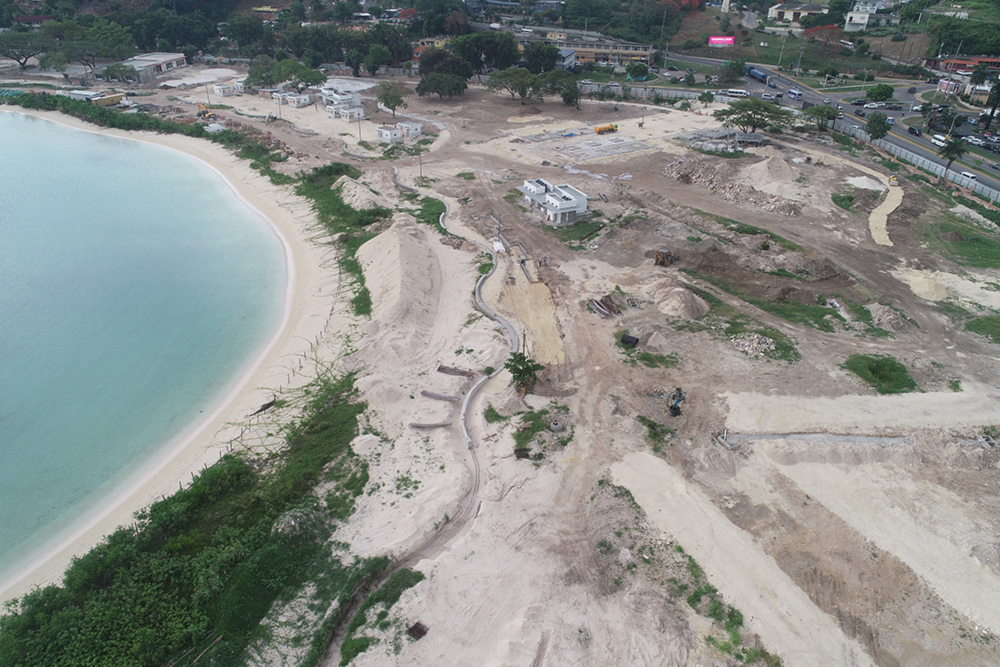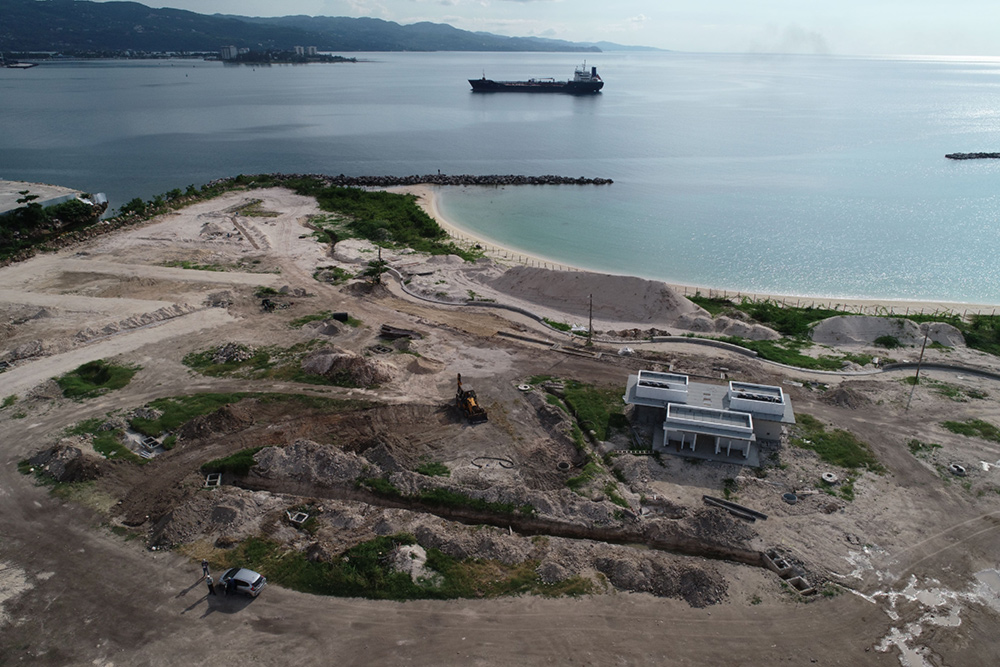 Earthworks-at-CHBP—June-1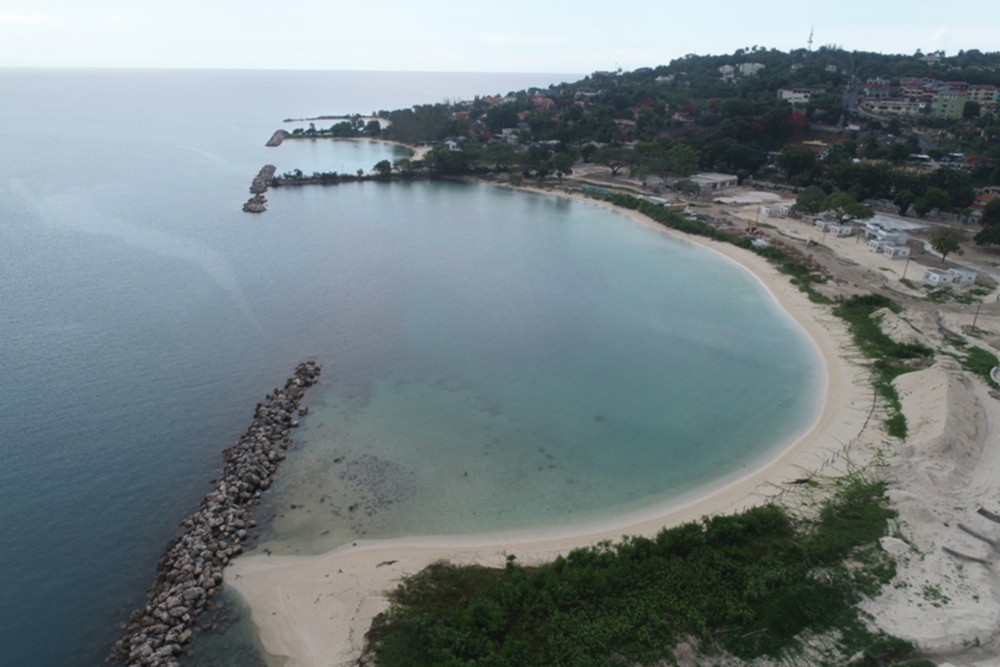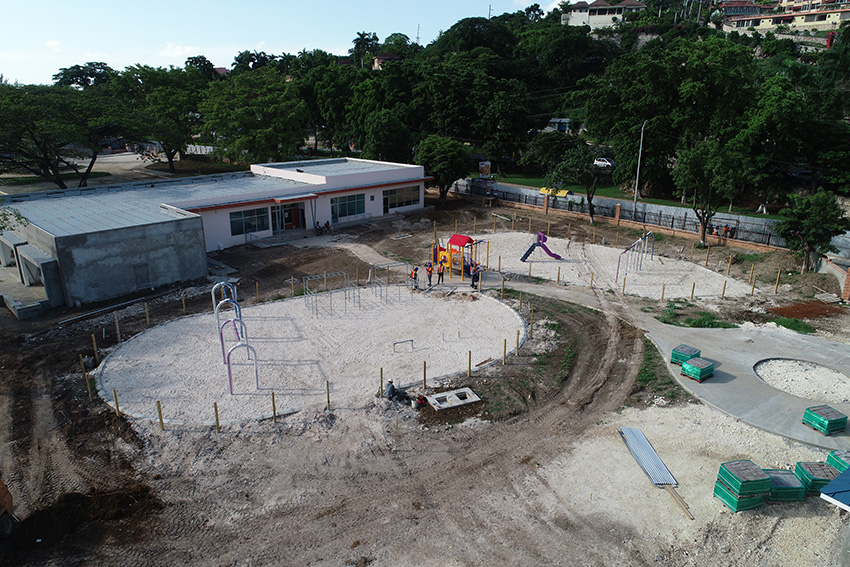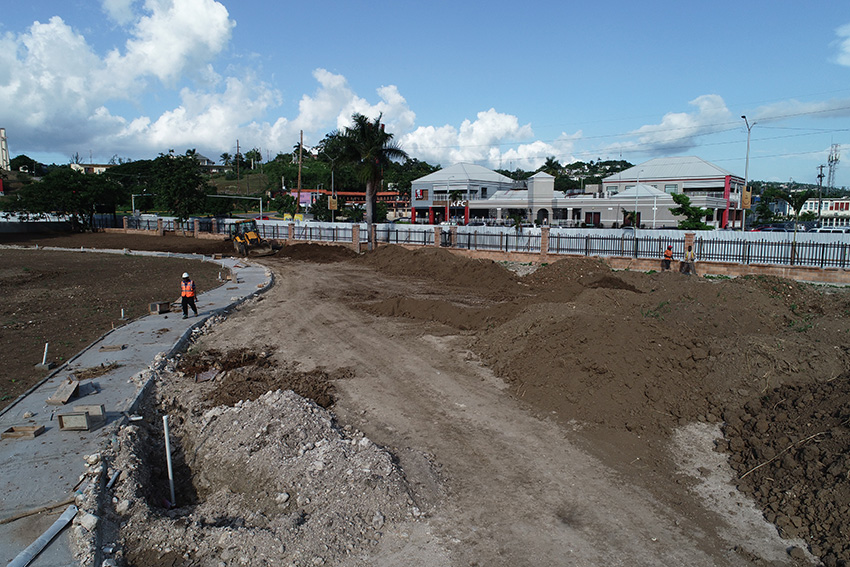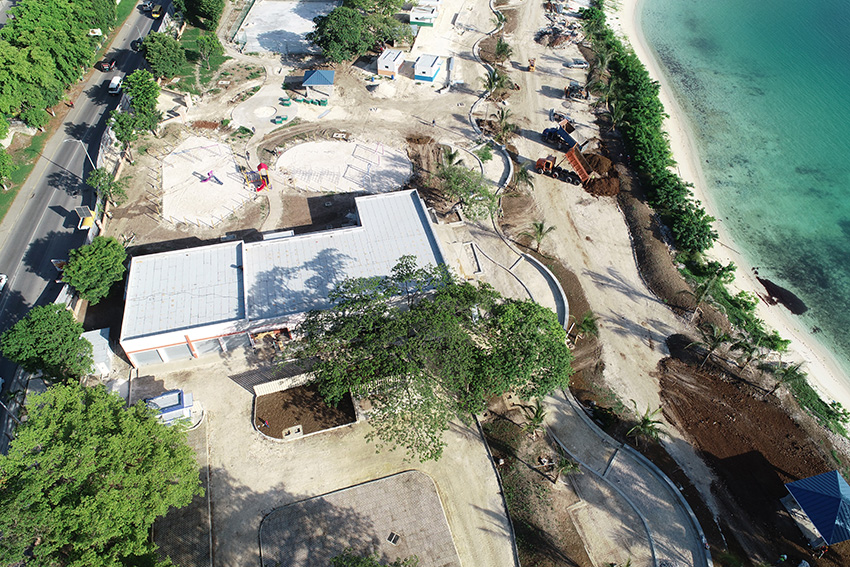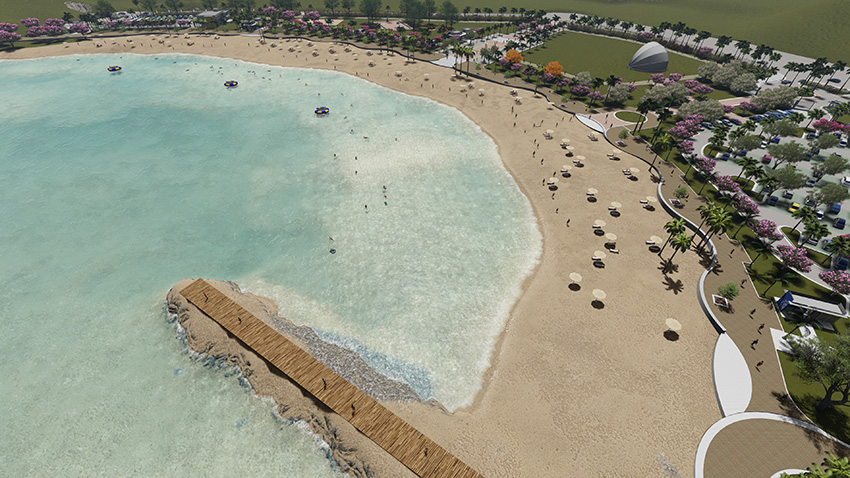 Closed-Harbour03-rendering-web